"

IMPROVE YOUR GAME IN NO TIME"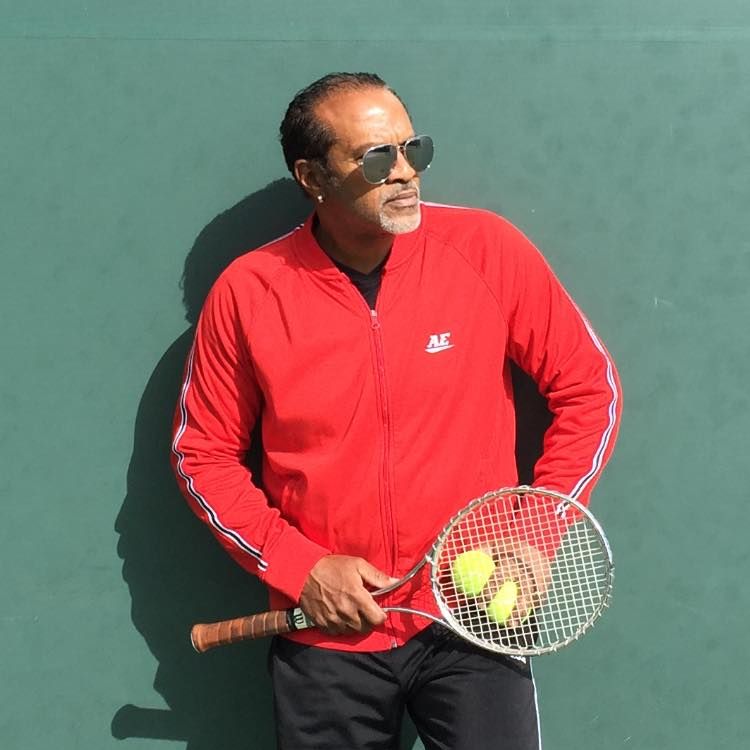 A Commitment To Excellence
Ronald is excited to share with you his tennis experiences during his 19 year professional tennis career. He has mastered various techniques and drills and will help you be on your way to master them as well. The Ronald Agénor Tennis Academy Programs are available for juniors, adults, aspiring professionals & professionals competing on the ITF Junior Tour & ITF Pro Circuit, as well as WTA & ATP players needing to fine-tune their game. Ronald's cutting edge training & coaching program is designed to help you reach your best game and will provide you with a real workable and realistic plan customized to every player's strengths and passions to assist them in achieving their goals. Players that have train with the RATA programs have won USTA and ITF Junior and Adult events, competed in Grand Slams, and for some obtain Division 1 College Tennis Scholarships in the United States. Whether your goal is to learn the game of tennis, or improve your technique, or win your next tournament, Ronald will help you build a strong foundation meant to last, and help you play your best game! More info below and on RATA website at: www.ronaldagenortennisacademy.com
Learn and train the right way with Ronald's fundamentals he has applied to his game during his 19 year career and to countless players he has trained improving their game in NO TIME - No longer will you need to worry about the hundreds of "tennis tips" you hear everyone else is talking about. Once you understand Ronald's fundamentals the key becomes training your muscles to execute these fundamentals consistently and reliably. Ronald will show you time-proven drills to cement this technique to muscle memory. 
Apprenez et entraînez-vous de la bonne manière avec les fondamentaux de Ronald qu'il a appliqué a son jeu au cours de ses 19 ans de carrière et à d'innombrables joueurs qu'il a entrainés améliorant leur jeu en un rien de temps - Vous n'aurez plus à vous soucier des centaines de "conseils de tennis" dont tout le monde parle. Une fois que vous avez compris les principes fondamentaux de Ronald, la clé consistera à entraîner vos muscles pour exécuter ces principes fondamentaux de manière cohérente et fiable. Ronald vous montrera des exercices qui ont fait leurs preuves pour cimenter cette technique à la mémoire musculaire.
PRIVATE INSTRUCTION 

Private/Group lessons are available with Ronald, that comes with his 30 years experience at the highest level of the game and state of the art training technique that have helped him defeat some of the greatest players in the history of the game. Ronald will teach you various techniques and drills he has mastered in his career and will help you be on your way to master them, as well as helping you develop your own style of playing. Every areas of the game are covered.
ONLINE TENNIS COACHING 
If you can't get on the court with Ronald, then online coaching is next. He offers premium interactive online coaching for anyone, anywhere, anytime Via Skype and delivers cutting edge audio/video coaching sessions that covers all aspects of the game. Get your game/technique analyzed by Ronald and get tips to improve your tennis in NO TIME!
RATA ITF/ATP/WTA TRAINING & COACHING PROGRAM 
Ronald Agénor Tennis Academy offers exclusive international training and tournament coaching program for professionals and aspiring professionals available on a 1, 3, 6, 12, or 25 week basis. It is always a difficult and crucial moment to make the decision to pursue a professional tennis career but if you do look no further. Ronald's state of the art customized training & coaching program is designed to help you reach your best game. The focus is on you. Take a look at where you are now and where you want to be. Ronald will provide every player with a real workable and realistic plan customized to their strengths and passions to help them achieve his/her goals. Perseverence, dedication, hard work and discipline are the key elements to achieve success and it is very important for Ronald to work with highly motivated players. Mental Toughness is mainly gained by hard work and discipline and Ronald will show you simple ways on how to respond to pressure, achieve short, medium, and long term goals, as well as maintaining intensity and discipline during the difficult process of becoming a professional tennis player.
RATA INTERNATIONAL TENNIS CLINICS 
Designed for juniors, adults, and senior players, Ronald offers cutting edge tennis clinics in a one day or 2 day weekend format. Ronald will bring to your tennis club or to your private tennis court his 30 years experience at the highest level of the game along with his cutting edge training technique that includes hitting sessions with Ronald, technique, high intensity tennis drills, footwork, and strategy. RATA Clinics can be also customized to fit your needs, with private lessons, pro-am, and more. For info on pricing, bookings, and availability, please contact us for an ultimate RATA Experience.